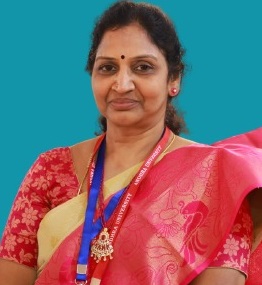 Name : Prof K.Sitamanikyam
Designation : Director
Phone :
Email :
"I do not want my house to be walled in on all sides and my windows and doors to be stuffed. I want the cultures of all lands to be blown about my house as freely as possible.." Mahatma Gandhi's life represents a remarkable journey and personal transformation from a shy, young lawyer in South Africa to the venerated, fearless liberator of India from British rule. Gandhi while advocating the universal principle of love also practiced it in his every day life. For Gandhi, all means and ends should be infused with love and respect for fellow beings. While practising and preaching this principle of means and ends matter, he never took any short-cuts to achieve his goal. His concepts of non-violence, satyagraha influenced many world leaders. The life and teachings of Mahatma Gandhi have lasting impact especially on the humanity of modern age. His life bears a living testimony upholding human values. The modern world is passing through the critical phase. People are living in a society of war, terrorism, inequality and injustice. The Gandhi technique of non-violence offers the most effective remedial measure to all evils. It also promotes equality, reverence for life, mutual trust, social justice and universal brotherhood. In view of the significance and applicability of Gandhi's Philosophy and the profound impact he made on the 21st century, there is a need to uphold the values and ideals of Gandhi and make the students better acquainted with his thought and be enthused to take up research on Gandhi. The UGC has sanctioned Gandhian Studies Centre to Andhra University during the Xth Plan to propagate Gandhian ideals among students, staff and the general public and conduct research on Gandhism. The Centre is housed in the Social Sciences Block and it was inaugurated on 2nd October 2004 by Prof. V.L. Kulandiai Swamy, the Chief Guest of Gandhi Jayanthi Celebration 2004 in the presence of Prof. Y.C. Simhadri, the then Vice-Chancellor who made relentless efforts to have the Centre in this University.
Objectives:
To propagate social and political ideas of Mahatma Gandhi and other great leaders of Indian freedom movement to students and other members of the society.
To conduct research on the political and economic ideas of Gandhi, Indian Freedom Movement, Panchayati Raj and Rural Development and other issues which were dear to Mahatma Gandhi.
To publish books, booklets and articles on Mahatma Gandhi, Indian Freedom Movement and Rural Development.
To conduct short term and long term courses, workshops, symposiam, seminars and orientation programmes to various target groups on different dimensions of Gandhian Thought.
To establish a documentation center and library on Gandhian Philosophy and related subjects.
To analyze and interpret the relevance of Gandhian Philosophy and apply it to contemporary problems.
Library:
The centre has more than 900 books written by Gandhi and on Gandhi. The books are issued to the scholars, teachers and students The Centre regularly conducts Short Term courses on "Gandhian Communication" for the students of University constituent colleges and general public. The Centre publishes GANDHIAN VISION, an international journal of Peace and Gandhian studies. Dr. K Sita Manikyam, Professor & Chairperson, Board of Studies of Law, is currently the Director of the Gandhian Studies Centre.