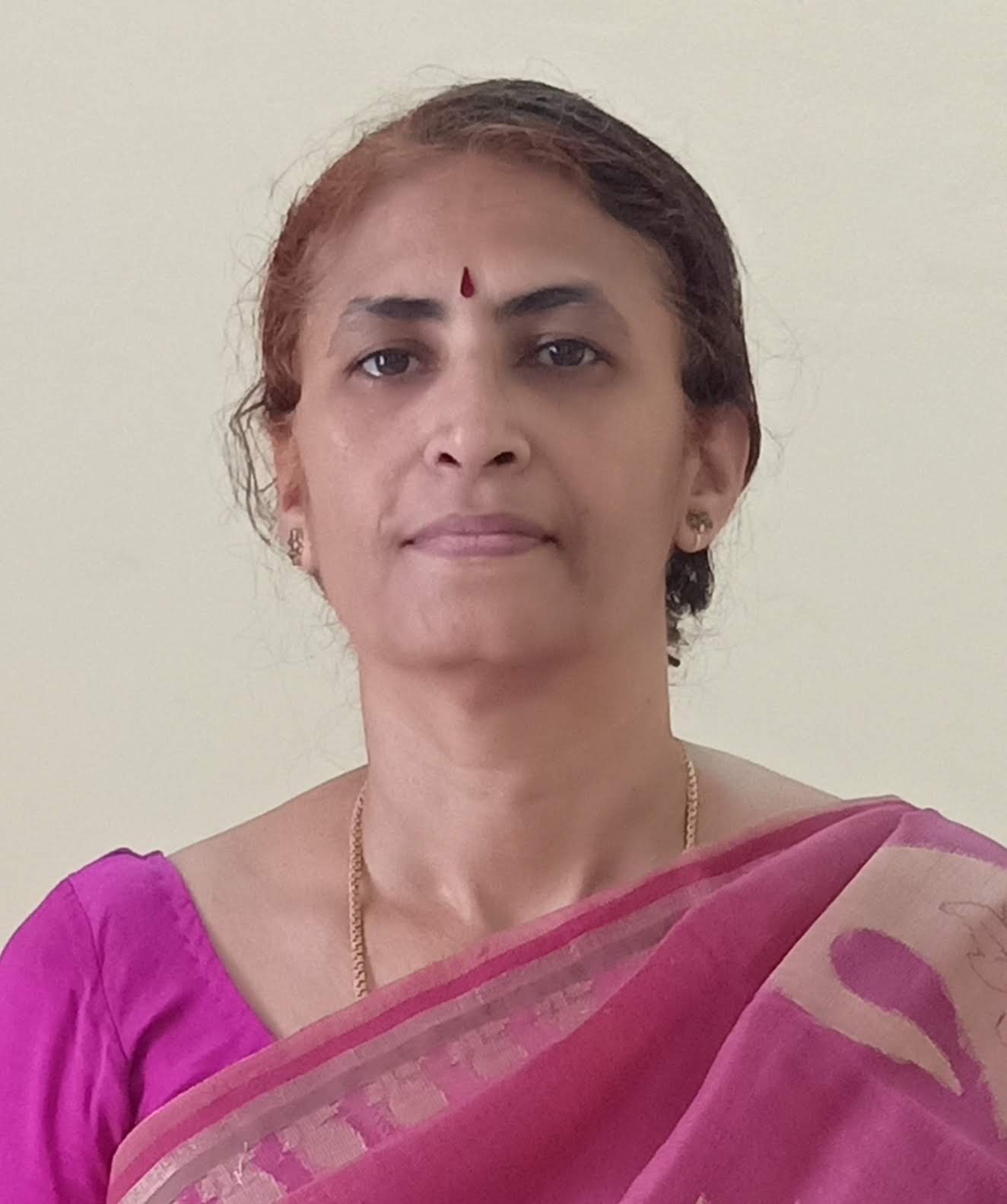 Name : Prof V.Lakshmi
Designation : Head of the Department
Mobile: (O) 0891 -284 4543, 4544
Email: head.biotechnology@andhrauniversity.edu.in
PROFILE
The Department of Biotechnology, established in 1996, is a hub of excellence in Biotechnology education and research. Its postgraduate program focuses on the intersection of biology and technology, imparting a well-rounded understanding of core biotechnological concepts. With a team of dedicated faculty members, each holding a Ph.D and possessing expertise in various Biotechnology disciplines, the Department averages ten publications per year in renowned SCI and SCOPUS indexed journals. In 2002, a Ph.D. program was introduced, fostering advanced research.
The Department actively promotes academic and scientific pursuits by organizing National and International Conferences, Seminars, Workshops, Training programs, and Refresher Courses, facilitating knowledge exchange and innovation. High-impact in-house research projects guided by the faculty result in publications in prestigious journals. Furthermore, the Department's students excel not only academically but also in extracurricular activities, earning awards and recognition.
Housed in the Advanced Sciences Bhavan, the Department offers well-equipped classrooms, laboratories, and specialized facilities for genetic engineering, plant tissue culture, and microbial technology. A well-stocked reading room with 1,100 textbooks and a seminar hall with a public address system contribute to an ideal learning environment.
The late Prof. T. Ramana, was the founder Head of the Department and Dr. V. Lakshmi from the Human Genetics Department is present Head of the Department. The Department's vision is to provide quality education in a conducive learning environment to produce professionals and researchers with a zeal for lifelong learning and a commitment to society.
NAAC PRESENTATION
PROGRAMS
Sl.No
Name of the Program
PG Programmes
1
M.Sc. (Bio-Technology)
Doctoral Programmes
1
Ph.D. (Bio-Technology)
The alumni of this Department are tending higher positions in national and international research institutes, Universities and Pharma companies such as Manitoba, Canada, University of Illinois at Chicago, Chicago, Illinois , USA Indian Immunologicals, Dr. Reddy's Labs, Pfizer, Santha Biotech.
Prominent Alumni
| S.No | Name of the Alumni | Phone No. | E-Mail |
| --- | --- | --- | --- |
| 01 | Dr. Chelikani Prasen Kumar Associate Professor , Department of Oral Biology, University of Manitoba, Winnipeg, Manitoba, Canada, Manitoba Institute of Child Health, Winnipeg, Manitoba, Canada R3E 0W2 | Tel: 2047893705; Fax: 204.789.3913 | chelikan@cc.umanitoba.ca |
| 02 | Dr. BapiRajuKurada Research Scientist College of Medicine University of Illinois at Chicago Chicago, Illinois , USA | Mobile: 001 -312 731 7647 | kbapiraju@yahoo.com |
| 03 | Dr .Galam Lakshmi, Faculty Joy McCann Culverhouse Airway Disease Center.Division of Allergy and Clinical Immunolog. Department of Internal Medicine Medical USA-Center13000 Bruce B. Downs Blvd (111D) Tampa, FL 33612 | Phone: 813-974 - 5502 | laxmigalam@gmail.com |
| 04 | Naga Suresh Veerapu, Ph.D. Assistant Professor, Department of Life Sciences, School of Natural Sciences Shiv Nadar University, Gautam Buddha Nagar Uttar Pradesh 201314. India | Telephone 0120 - 3819100 Ext.855 | nagasuresh.veerapu@snu.edu.in |
| 05 | Dr. M.S.N. Patrudu, Biology Scientist Team Leader at RxBio.Inc CANADA | Phone: (423) 928-3330 | patrudumsn@rxbioin.com |
| 06 | Prof. .Sujatha Boddeti. Principal, College of Science Department of Biotechnology BR. Ambedkar University . Srikakulam. A.P. | Phone 9985025972 | drpsujatha@gmail.com |
| 07 | Dr. Lokeswari Nallabilli Assistant Professor Department of Biotechnology BR. Ambedkar University, Srikakulam. A.P | Phone 9052525370 | lokeswarinallabilli@gmail.com |
| 08 | Dr. B. SasiSekhar, Staff Scientist at National Institutes of Health Washington D.C. USA. | Phone 301-496-4000, | sasisekharb@yahoo.com |
| 09 | Dr.Deepthi Kanuparthi Scientist , Bostan University, Bostan.USA | Phone 617-353-9511 | deptifgora@yahoo.com |
| 10 | Dr. SrinivasParimi Assistant Registrar ASPEN MEDICAL COLLEGE Adelaide Area, ADELAIDE Australia | Phone: +61 2 6203 9500 Fax: +61 2 6232 4738 | parimisrinivas@amc.edu.au |
March -2020: Dr. Sanga Mitra Boppudi, Head, Institute for Pathology and Cytology, Helios, Dr. Horst Schmidt Klinik Wiesbaden, Germany: delivered a talk on "Next Generation Sequencing-Applications".
March 2021: Prof.. Kusuma., Centre for Community Medicine, AIIMS , New Delhi, delivered a talk on "Emerging and Re-emerging infectious Diseases"
September-2021: SWACHHA SAGAR -clean ocean mission on international coastal cleanup programme -2021.
October-2021: Biodiversity Park visit by M.Sc Biotechnology Students and Faculty.
December-2021: Dr. Ch. Venkata Ramana Murthy, University of Pennsylvania ,USA, delivered a talk on "Recent trend in Biotechnology".
August -2022: Dr. B.Siva Sankar, Germany, delivered a talk on "Higher studies options and research opportunities in Germany".
March -2023: Late Prof.T.M Radhakrishnan endowment lecture on : Recent trends and Developments in Biotechnology by Dr. D.Raghunadharao, Cheif Medical oncologist, , KIMS, ICON Hospital , Visakhapatnam