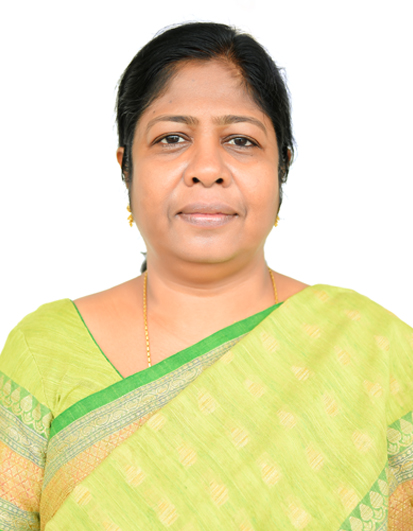 Name : Prof. P.Suneetha
Designation : Head of the Department
Phone : 0891 2844577,4578
Email: head.geography@andhrauniversity.edu.in
PROFILE
The Department of Geography was established is 1972 to offer teaching and research Programmes in Geography. Geography is a unique discipline integrating subjects from Social sciences, Natural & Physical sciences and Technology. In a very short span it has emerged as a strong discipline and can justifiably claim to be one of the very few Geography Departments in the country that has established a name in the field of Physical Geography. The Department has now acquired necessary infrastructure facilities for teaching and research. It is gratifying to note that alumni of the Department are employed in prestigious institutions like National Remote Sensing Agency, Indian space Research organization, Andhra Pradesh state Remote sensing Application centre, Prestigious Corporate Companies like Rolta-India, Satyam, TCS, Infosys, Infotech, IIC, Navionics, Speck Systems etc. and also in several Universities both in the country and abroad.
The department offers academic Programmes like M.Sc geography and Ph.d Programmes. open to I or II class B.Sc. students, and B.A. students with Geography as one of the subjects of study. Along with the introduction of GIS & Remote sensing papers the Course has been modernized to meet the present day demands and trends. Some of the compulsory subjects taught to these students are Cartography, Remote Sensing, GIS, Photo interpretation Geomorphology, Climatology, Oceanography, etc. Fields of research are confined to the above, besides Land use studies using Remote Sensing and GIS.
The Department of geography is known Nationally for its research and publications in the thrust areas. It has made an impressive progress of research in various branches in both physical and socio- economic fronts. The department has innovative plans to expand the courses, labs and other infrastructure in phases.
NAAC PRESENTATION
PROGRAMS
Sl.No
Name of the Program
PG Programmes
1
M.Sc. (Geography)
Doctoral Programmes
1
Ph.D. (Geography)
Name
Designation
Qualification
Specialization
Prof. T.V. Krishna
Professor &
Honorary Director, Press and Media Relation

M.Sc., Ph.D.
Bio-climatology, Urban, Environmental and Health Geography
Prof. P.Suneetha
Professor &
Head of the Department
Chief Warden, Ladies Hostels

M.Sc., Ph.D.
Urban Climatology
Prof. Anuja Tigga
Professor & Chairman, BOS
M.A., Ph.D.
Agroclimatology
Prof. B. Hema Malini
Professor (H)
Prof. R. Vaidyanadhan Founder Professor
Dr. Y.V.N.Krishna Murthy Sr.Professor and Registrar IIST, Thiruvananthapuram Former Director - NRSC Former Scientific Secretary, ISRO
Dr. V. Raghava Swamy Former Dy.Director, NRSC.
P. Rajababu IAS District Collector, Krishna District
GOLDEN JUBILEE CELEBRATIONS 16-17 December, 2022
National Seminar : " URBAN DEVELOPMENT AND ENVIRONMENT IN 21ST CENTURY : ISSUES AND CHALLENGES" on 3-4, February, 2023